Google's Panda Changes & SEO Effects on eCommerce Websites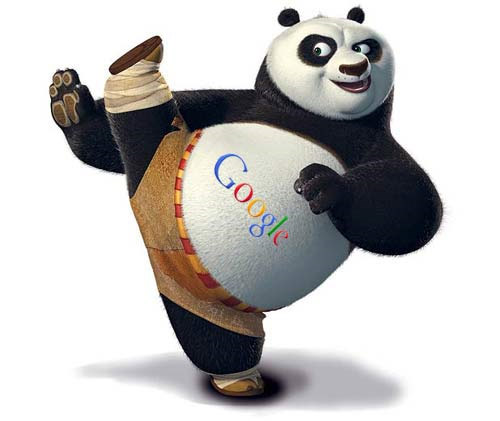 With Google continually rolling out Panda algorithm updates we've seen changes in the way eCommerce websites are ranked. Panda updates seem to be focusing heavily on content and on-site optimization. Google is looking for website owners to make their website better, not just build links. Google has said their goal is to make the web a better place and this change is pushing website to become more informative and offer higher quality content.
Content
We've seen effects on eCommerce websites that have minimal content, especially on ranking specific product pages. Many eCommerce websites, especially sites with a large amount of products, have weak product descriptions. We've seen these pages begin to drop. Other issues arise when sites have a large amount of products with duplicate content. Often similar products may have an identical description as another product on their website. Not only can duplicate content on your own website effect rankings, but also copied or supplied content. For example, many manufacturers provide product databases and product descriptions are sometimes supplied. If you're using the same product description that other websites are using your chance of ranking is greatly diminished.
To learn more about duplicate content read Google's page http://www.google.com/support/webmasters/bin/answer.py?answer=66359
Category Pages
Many times large amounts of products in a category will create a type of duplicate content. For example you have category A. Now category A has page 1, page 2 and page 3 as you're showing 15 products per page. Google often ends up seeing this as 3 different pages optimized for the same keywords. This will give 3 pages a third of the weight that one page could possibly have. There are ways around this that we're not going to get into for technical reasons, but the easiest fix is to show all products on one page. Sometimes this is easy, as in the example above with only 45 products in a category. If you have hundreds of products showing all of them on one page may not be the best option.
Link Building
We hear so much about link building, especially from clients. It's old school SEO and everyone still wants to submit 100 articles a month and blast content out to the web with their links embedded. Remember, often these articles end up on a page rank 0 page and the incoming links probably means nothing. Our suggestion is instead of blasting large amount of content to other websites, write great content for your website. I'd rather a client post 4 great article a month on their own website instead of sending out 100 questionable pieces. The content on your website can last forever and bring direct traffic to you!
So, what is our link building strategy? Build good content and people will want to link to you. If you can get other people to link to you because they want to you can then focus on making your website better. It then becomes a circle of developing good content, building your brand and letting others link to you.